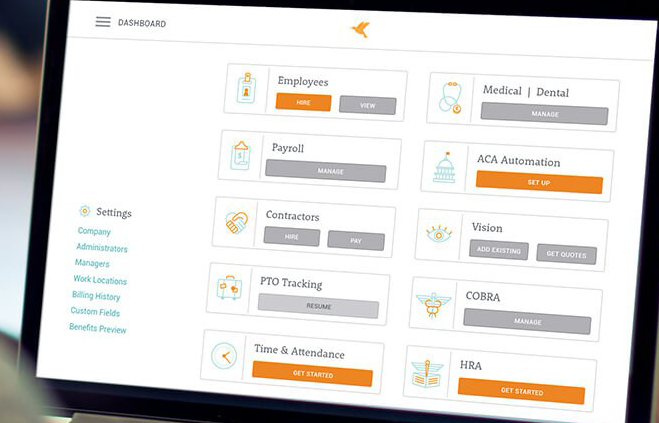 Employee scheduling is an important concern for every business manager. Managers can feel the pressure mounting when there is a lack of an effective scheduling process. Similarly, it hurts employee morale when they do not have a schedule that serves their skills and needs. To make matters worse, often the person in charge of staff scheduling is dealing with piles of timetables, schedules, availability calendars, and employee requests that they must managed manually or on a large spreadsheet. Some schedulers dedicate whole days or even weeks to developing, publishing, and editing employee schedules!
There are dozens of schedule-related problems that need the attention of managers and staff alike. A well-managed schedule keeps the organization moving and resolves many complex situations. Let's take a look at five ways to make the process easier.
Know your team
The first step to effective employee scheduling is to create list of staff on Sprinter Software, who are currently working for your business or department. Along with their names and roles, you should also keep contact information handy, as well as any relevant skills and certifications. Additional information can include whether they're part-time or full-time, as well as any overtime restrictions.
Create a process for staff availability
Give employees a chance to communicate their preferred work hours. Giving staff the option to voice their preferences offers managers a way to promote a collaborative environment. Additionally, knowing employee preferences can allow you to place staff in an available work shift that's convenient for both parties. Availability can be kept in a calendar format or as a form. Employees should be able to pick more than one preferred shift. They should also be aware that they may sometimes have to work others shifts to cover all open business hours.
Make the schedule easily accessible
Once you've created the schedule on Sprinter Software, make sure that it is easy for staff members to view and access it. Often times, staff members can forget to look at the schedule if it is not in an easily visible place. Moreover, it's easy for staff members to lose or misplace paper copies of their individual schedules. If the staff doesn't have easy access to the schedule, they will often show up late to work (if they show up at all).
Plan for the worst
When you design the work schedule, keep the emergency factor in mind. A well designed schedule includes a plan B, so the manager won't have to panic if any employee doesn't show up or has to leave for an emergency. Having a well-organized availability chart will help here as well. Managers should also have clearly defined rules about shift trades and absences.
Schedule the right person for the job
Use your staff list to ensure that you are scheduling employees according to their talents and skills. Sometimes, especially in understaffed environments, managers are forced to fill the shifts even with staff who do not best suit the jobs. This may get the work done; however, your business will benefit greatly from processes that are perfected versus being just completed. Constantly scheduling staff members in positions that do not suit their preferences or abilities can also have a negative effect on employee morale.
To make employee scheduling easy, you may want to consider replacing the manual management process with a software solution. Effective scheduling software will offer conflict management to produce error-free schedules and deliver the flexibility to handle your particular needs.  However you do your scheduling, covering all your shifts with the right person while making the process more efficient and less stressful should be your ultimate goal.
https://nexgenme.com/blog/wp-content/uploads/2018/03/employee-scheduling-tips-for-effective-management.png
659
659
admin
http://nexgenme.com/wp-content/uploads/2017/08/nexgen-1.png
admin
2018-03-18 05:39:49
2020-08-03 08:05:41
Employee Scheduling Tips for Effective Management