Face Recognition Biometric Attendance System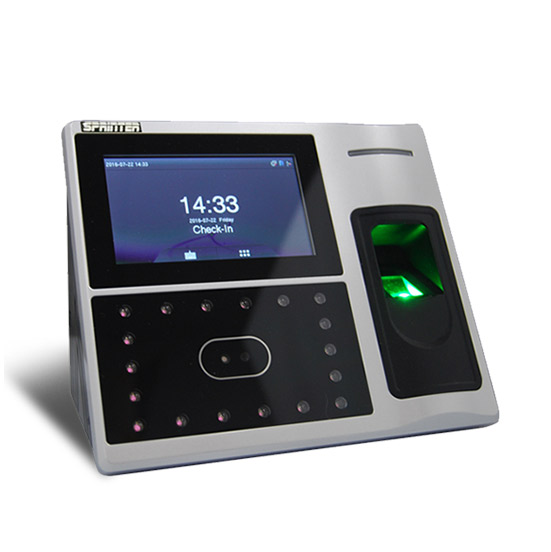 Face recognition Bio metric Attendance Machines can help you in cost saving because these machines are available in very low prices. These devices help in bringing punctuality in the organization because they keep records of employees in and out timings. Facial Attendance Machines come with different features like card reader, Face recognition system, thumb impression facility.
Face recognition time attendance system Sprinter is unique face recognition access control system from NexGen Technologies LLC leader in the time attendance and access control system.This Face & Fingerprint Time Attendance System Sprinter latest in the series for face recognition device .
Sprinter is multi-biometric identification Time Attendance and Access control is integrated with 630MHz high speed multi bio processor. All operation of Sprinter are designed to be performed on the 4.3 TFT touch screen.