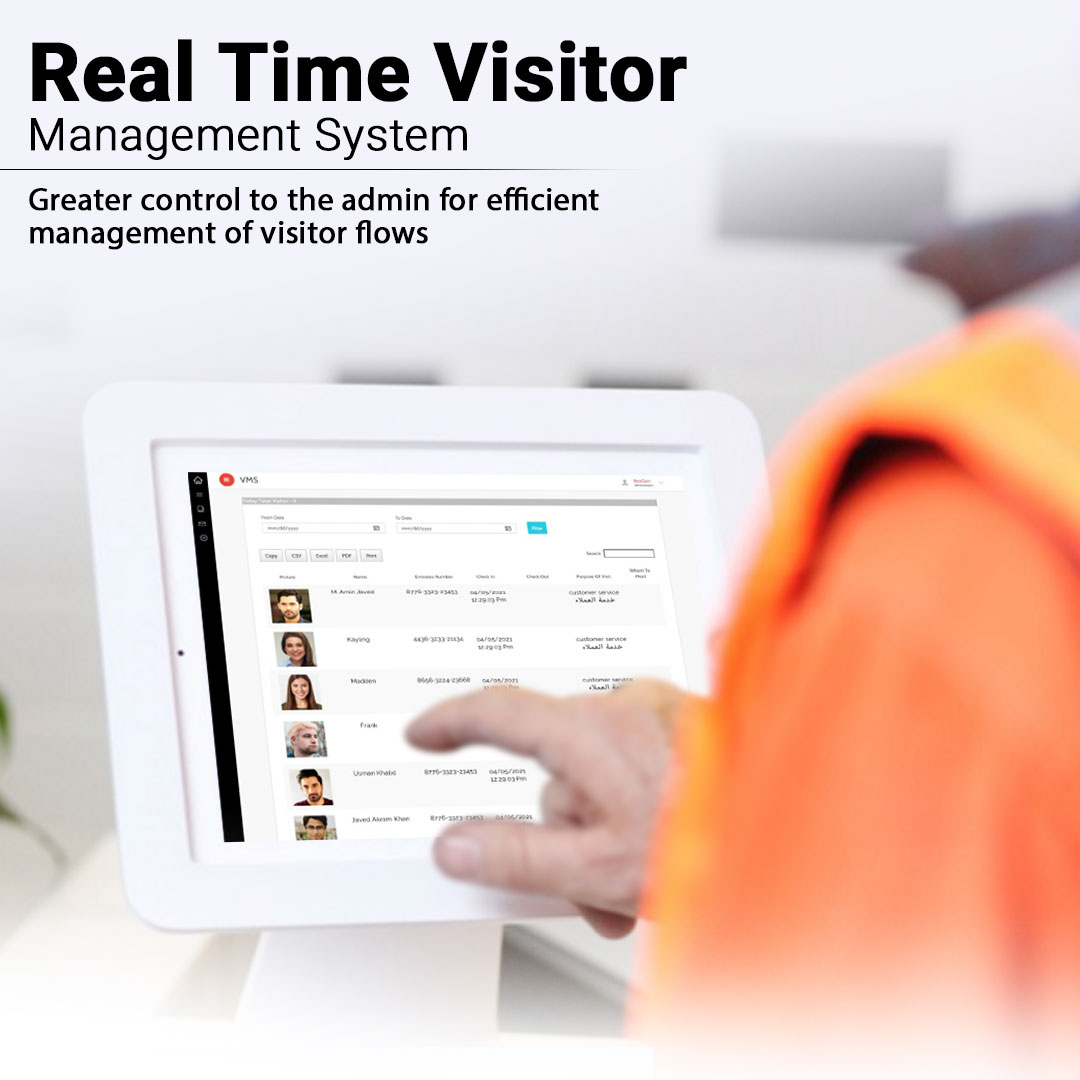 How are you managing walk-in visitors without appointment? Are you troubling your host by calling them again and again? How will you notify the visitors to evacuate in case of emergencies? Do you have Emergency Notification System in place? How effectively can you manage the information of the visitors in your paper logs? Can you efficiently get every visitor to sign in the log when they leave? Can you make sure that the receptionist is always present at the front-desk to invite and guide the visitors?
Now after the pandemic, the visitor could be a potential carrier. So it is imperative to know the health status and whereabouts of your visitors before they are allowed to check in.
And, did you know 90% visitors don't want to touch any unsanitary surfaces?
This is where an efficient visitor management system can effectively solve all the above problems and many more.
Let's understand how Sprinter Visitor can make every visitor a Sprinter visitor?
Visitor management system is a Web-based software that enables your organization to track, control and monitor your visitors effectively to deliver Sprinter visitor management experience.
Let's understand more about why businesses need to use a visitor management system.
Contactless check-in and check-out:
This provides better visitor management post pandemic with Contactless QR code driven VMS.
Sprinter Visitor Onboarding Experience:
Multiple options available for visitor registrations such as QR code driven, kiosk registration etc.
Better visibility:
Intuitive live dashboards empower front office staff/guards with better visibility on "Know how" of visitors as part of visitor management.
Overstay alerts:
This feature helps you to track control and monitor visitors' activities in your premises.
Better Control/Security:
A major challenge is that physical logbooks are openly exposed in restricted areas. Visitor Management System solves this problem by protecting the data. At times of emergencies, Visitor Management System immediately notifies the visitors to evacuate the premises.
It notifies the visitors to evacuate during emergencies
It blacklists unwarranted users which improves the organizational security.
Improved Productivity:
Front-office staff has to spend most of their time in greeting the visitors, collecting their data and then notifying the host about the visitor. If these works can be automated, then the lives of your front-staff become much easier. Notification to employees enables hassle free visits. Expected visitors are pre-created by Employees. Insight into Visitor & Employee engagement hours is readily available.
Brand image:
Visitor management software leaves a high tech impression with the stakeholders and visitors.
Organization is perceived to be more protected from information risk
Enhanced employee experience:
Employees can pre-register their visitors. Notifications will be sent to employees on visitor arrival. This makes the lives of employees easier.
And many more….
Conclusion:
A visitor management system organizes your front office operations, relieve your front office staff from doing manual entries, keeps your employees in touch with their visitors and lets your visitors enter easily with digital check-ins.
Also, a large number of trees are cut to produce paper. So, by adopting a digital visitor management system, you can eliminate paper and save trees. People admire companies that are mindful of their impact on the environment.