The COVID-19 pandemic is unarguably one of the greatest challenges which the world is facing in the current scenario. The virus which has killed Hundreds of thousands globally, has unprecedently brought all the global economies to a standstill. The COVID-19 situation has unfortunately played havoc with their water thin bottom lines bringing many of the companies on the verge of serious financial difficulties, even bankruptcy.
In the midst of battling the COVID-19 pandemic, now it's the need of the hour to bring back organizations back to track so as to get back our economy. When resuming onsite business operations, its mandatory to ensure the safety of employees and visitors following government norms for standard operations of companies and organisations. To make this happen smoothly we need to come up with new solutions and technologies so as to overcome the challenges of security and workforce management.
WHY BODY TEMPERATURE SCREENING IS NECESSARY?
To limit the spread of COVID-19 pandemic, temperature detection is one of the ways in initial assessment. An elevated temperature identifies a person who may have COVID-19, although an infected person may be contagious without an elevated body temperature or other easily detectable symptoms. Early tracking of body temperature could give you warning signs to take immediate measures to protect yourself and others. This is critical for disease like COVID-19 where you are contagious several days before showing any symptoms at all.
In the market we have wide range of techniques to detect for this external body temperature measurement or you could say initial screening. These techniques include either devices contacting with people or non-contacting devices. COVID-19 has increased the demand of non-contact temperature measuring devices as contacting devices includes clinical thermometers. As we all are aware that the most powerful medium for spread of COVID-19 is close contact with people, and right from the starting social distancing has become our new way of living life. With this new way of social distancing using clinical thermometers will be suicidal as to measure one's internal body temperature with thermometers requires insertion into mouth, rectum, ear or armpit. Although using PPE kits it could be done but then again this is time taking procedure as we can't utilise same temperature measuring equipment until it goes through sterilization procedure, and since this is wastage of our precious manpower and essence of social distancing will be lost.
So here comes the need of non-contact devices which includes infrared thermometers.
THERMAL IMAGING TECHNOLOGIES
There is a sudden spike in demand and use of Infrared thermometers as medical devices in this COVID era. Infra-red thermometers measure the temperature through forehead from a distance in few seconds. Thus is avoiding the risk of getting infected. As the number of cases is increasing day by day, places where there is huge gathering like organizations should have these at their entrance point. Keeping in mind the current scenario and the business needs, NexGen Technology has come up with a comprehensive solution by launching Sprinter FR10 TD which uses infrared energy to reflect back to camera and interpreted to generate an image. Thermal imagers are passive and only sense differences in heat, hence unable to measure the inside body temperature. We are using thermography to infer that someone has fever, and if found so, further assessment and precautionary measures could be taken.
NexGen Sprinter FR10 TD has been designed such that it has wide pose angle acceptance measuring temperature ranging 34 C – 45 C with 0.3 accuracy. Device is also maintaining the new norm of social distancing by detecting the temperature from distance of 30-50cm (1-1.64ft). This device gives quicker assessment then a clinical thermometer.
FACE AND PALM RECOGNITION WITH MASK AND TEMPERATURE DETECTOR
Our NexGen device has dual camera technology with HD camera, having a high resolution for face and palm recognition. Also by using an algorithm developed by NexGen Technologies, it leads to fast face recognition and records the snapshot of the user at the time of verification.
Palm vein recognition technique is another revolutionary method for biometric attendance. As this technique uses a contactless burst of infrared light to map your internal vein structure, so you never have to touch the sensors to be identified, hence, giving palm vein a significant hygiene advantage over fingerprint.
All employers need to provide best techniques to decrease the spread of COVID-19 and lower the impact in your workplace. This includes, Preventing and reducing transmission among employees. Thus with temperature detection at the earliest check point, wearing of mask is also that important to defeat this Pandemic at your workplace. Our NexGen Sprinter FR10 TD with high resolution camera and 5"inch big screen display enables you to identify mask individuals, providing better hygiene with touchless biometric.
SECURE INTELLIGENT MODULE
This technology module, if detects rise in external body temperature or individuals not wearing masks, the system can deny access and keep the door locked, an alert can be sent out to HR, supervisors or onsite security, or pop up messages can be displayed on screen to provide next steps such as "report to security station" for further screening, which may be a clinical temperature check and to wear masks for unmasked individuals. As all these process are automated and self-contained, there is no need of for human intervention and it can monitor temperature data to whatever extent an enterprise needs it to.
Although this new advanced technology is not measuring the core body temperature and so it does not replaces the clinical temperature measurement devices, but it is providing safest and fastest method at your check points. For the current scenario of COVID this device is the best solution for workforce management that can help back the organization and employees to work with confidence.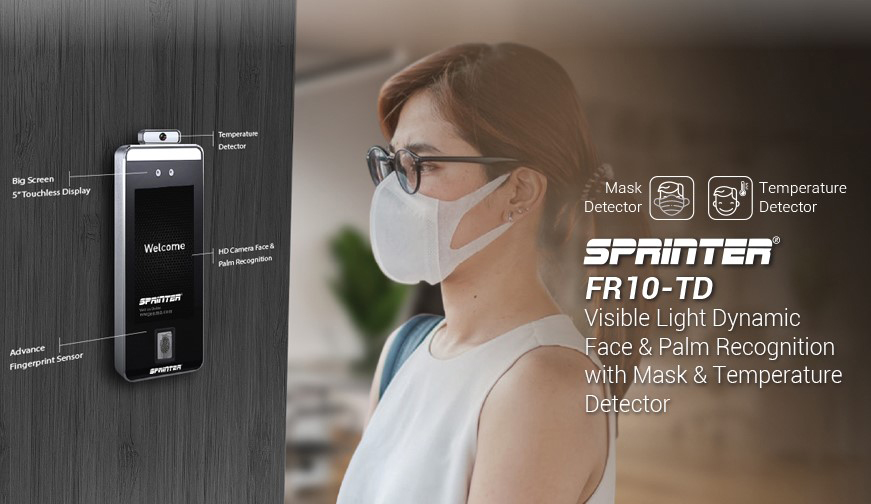 ORGANISATIONS WORKING WITH SAFETY IN THE NEW NORMAL
COVID-19 has affected round the globe in such a way that it reshaped our world as it continues to unfold. The crisis has both the challenges and opportunities to build back normal.
Technologies are the best solution for this. It offers organizations to leverage the opportunities and come up with advanced solutions which the changing world needs. Manufacturers of security products should always be conscious of these needs as our solutions are going to break the boundaries for welcoming the new normal by providing with trust and confidence to work in the tomorrows changing world.
https://nexgenme.com/blog/wp-content/uploads/2020/08/22223.jpg
500
770
admin
http://nexgenme.com/wp-content/uploads/2017/08/nexgen-1.png
admin
2020-08-03 08:23:59
2020-08-03 08:23:59
Why body temperature screening is necessary in COVID-19 pandemic ?